Franche-Comté & Jura Overview
In the Jura and the northern French Alps discover the sumptuous Comtois mountain cheeses – Comté, Morbier, Emmental, Mont-d'or, Gex Blue, Vacherin du Haut-Doub and Cancoillotte. The Franche-Comté is a beautiful region in north eastern France bordering Switzerland.  It has a sumptuous cultural heritage to discover including several UNESCO World Heritage sites and all "Les petites Cités Comtoises de Caractère".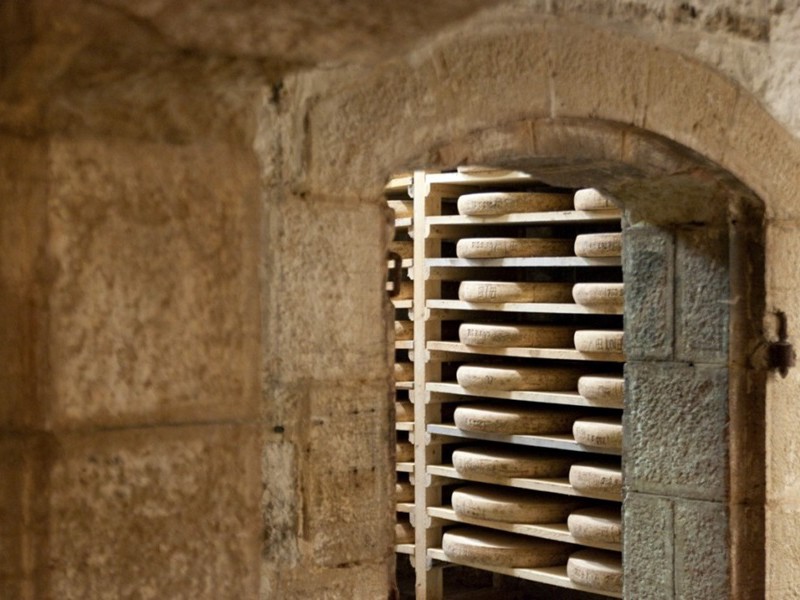 The Cheeses
Comté
Mont d'Or – Vacherin du Haut-Doub
Morbier
Bleu de Gex
Cancoillotte
Cow's milk heaven!  The most favourite cheese of the French – this hard cheese called Comté is made here from milk collected from local farmers in les coopératives and then aged in vast caverns from 12 to 48 months and where it becomes sublime and riddled with crystals which look like salt, but are actually the crystallization of the Tyrosine. which is the amino acid that gives runners a 'runner's high'.
Mont d'Or, or as it is actually called Mont d'Or du Haut-Doub, is made by the Comté coopératives when Comté is not made during the winter.  It is a creamy, unctuous and decadent mountain cheese bound by a pine strip and sold in pine boxes.  A Christmas favourite!
Morbier is the cheese with an ash line in the centre. This cheese was made when Comté cheesemakers would have leftover curd that were not enough to make an entire wheel of Comté. They would spread wood ash from the below the caldrons on the evening leftover curds to protect it overnight and then top it up with next mornings milk.  It has a strong flavor but is rich and creamy and has a slightly bitter aftertaste.
Gastronomy
Hearty mountain fare is the keynote in the Haut-Doubs – specialty cured meats and sausages, smoked with pines and junipers are world renowned – saucisse de Montbéliard and the  Morteau Sausage. Don't forget the smoked ham, which is always a star of the High Gastronomic Fair in Pontarlier or the region's excellent wines from the Arbois vinyards in the Jura that produce le vin Jaune and the vin de Paille. But this region is also known for its alcohols: Anis de Pontarlier, Gentiane, la Fée verte – Absinthe and of course their Marc.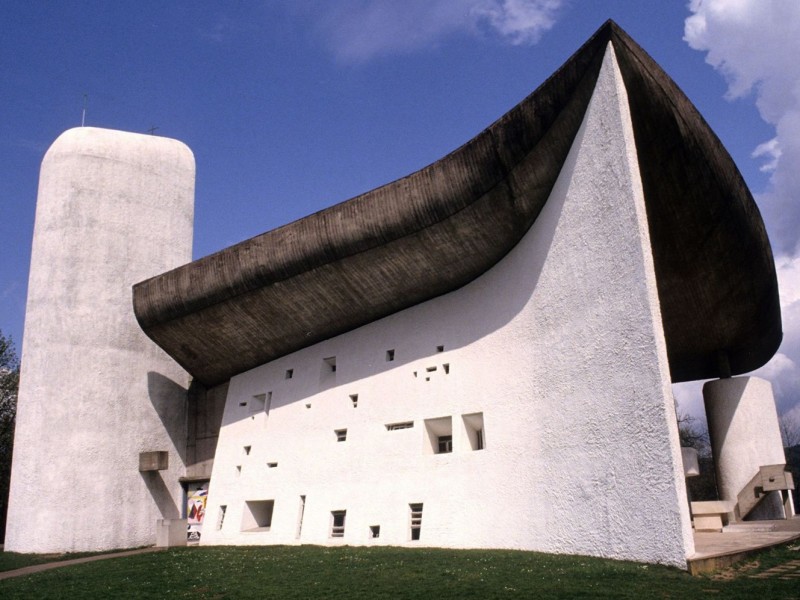 Regional interest
Architectural wonders abound in this region.  Le Corbusier's chapel la-Colline-Notre-Dame-du-Haut-Ronchamp, the Royal Salt Works at Arc-et-Senans, all the 'Small Comtoises Towns of Character', Besançon the capital of the region and the Citadel of Belfort which were both fortified by Vauban, the famous military architect and beautiful mountains and lakes.
Interested in the Franche-Comté & Jura Journey
Make your inquiries now to create a custom journey
In the French Alps discover the sumptuous French mountain cheeses Comté, Mont d'Or du Haut Doubs and Vacherin.
Directions
le région des Franche-Comté & Jura Journey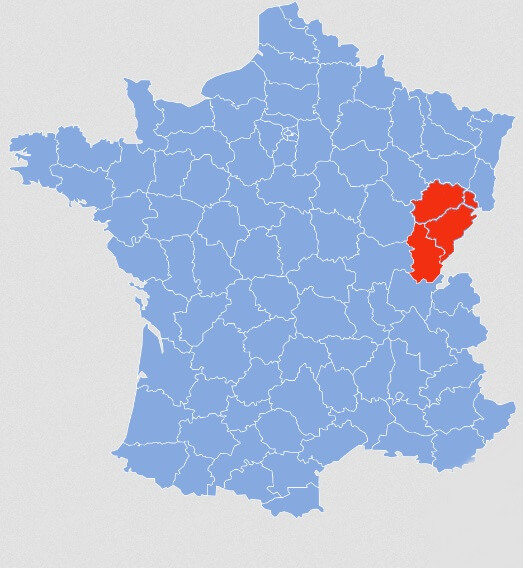 Testimonials
"Ask us about a custom journey with us to the Franche-Comté & Jura."
Domaines & Terroirs
View Testimonials
photo credit: D&T, CRT © Franche Comté STEPHANE GODIN2, various works licensed under Creative Commons Attribution Licenses
This work is licensed under a
Creative Commons Attribution-ShareAlike 4.0 International License
. You can view all
Photo Attributions here
.