Custom Cheese Dégustations
Have something special you are interested in - a type of cheese, cheeses from a region, just want to improve your palate? We offer a customised half day for those who want to focus on a subject of their choice.
Paris Degustation Tell us what you want to focus on and we will preselect those cheeses from our favourite Paris cheesemongers for a customised tasting chez nous in the 16éme arrondissement. The tasting includes fabulous breads from Desgranges, fruit and paired wines and lively conversation all about your French cheese.
| | |
| --- | --- |
| Time : | 10h00 to 14h00 |
| Size : | 2 – 6 people |
| Location : | 16éme arrondissement Paris |
| Cost : | €50 – 100 per person based on the number of guests |
| Includes : | The cheese we buy, the accoutrements, beverages and guide |
| When : | Tours run Tuesday through Saturday (Sunday possibly with notice) |
| Customize : | We can customise the day on demand |
Interested in the Tasting with the experts in Paris?
Plan your day with us. Make your inquiries now.
Everything you ever wanted to know and more about French artisanal cheeses as you like it. A custom deluxe dégustation with cheeses from the best fromageries all in the heart of Paris.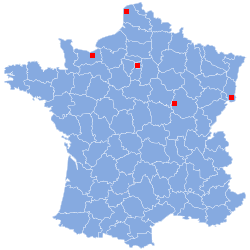 Testimonials
"That was such a great informative tasting. You really do it well, so professional. They LOVED it, me too!"
Lynn Loring, Vice President Activities, American Women's Group, Paris
View Testimonials
photo credit: D&T, various works licensed under Creative Commons Attribution Licenses
This work is licensed under a
Creative Commons Attribution-ShareAlike 4.0 International License
. You can view all
Photo Attributions here
.