Interested in the Rhône-Alpes Journey
Don't miss out. Make your enquiries now.
In the French Alps discover the sumptuous French mountain cheeses Beaufort, Reblochon and Tomme de Savoie.
Directions
le région de Rhône-Alpes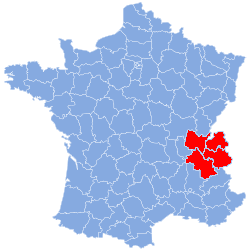 Testimonials
"Be the first to journey with us to the Rhône-Alpes, Savoie et the Haute-Savoie."
Domaines & Terroirs
View Testimonials
photo credit: D&T, © meribel dent burgin 2, various works licensed under Creative Commons Attribution Licenses
This work is licensed under a
Creative Commons Attribution-ShareAlike 4.0 International License
. You can view all
Photo Attributions here
.